At Mecanumeric Group, we think that only a complete service is of value.
Our CARE department is capable of intervening from project design to maintenance and retrofit of your old Mecanumeric router.
Our service scope includes all aspects of CNC router repair, warranty service, software upgrades, and any available machine retrofits after expertise.
Our factory trained technicians will work with you every step of the way to ensure your satisfaction.
Mecanumeric Group offers a variety of support services including:
Telephone Support

Programming, Operation & Maintenance Manual

Post-Training Support

Spare Parts

Tooling design and delivery in order to ease your production

Training workshops hosted at our facility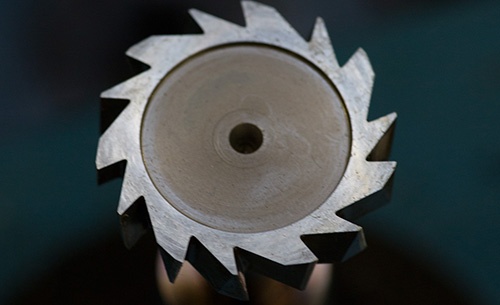 Je commence à traduire le texte en EN :
Training
Training team in Mecanumeric ....
Formations
Les équipes de formation de MÉCANUMÉRIC forment vos opérateurs à l'utilisation de la machine et à sa maintenance. Sur site client ou directement au sein de son centre de formation à Albi, découvrez le programme des formations théoriques et pratiques.
Essais
Vous souhaitez travailler de nouveaux matériaux ou améliorer la qualité / le temps de vos usinages ? Le service CARE peut vous accompagner grâce à sa cellule essais. En savoir plus sur nos prestations.

Amélioration des performances machines
Le service CARE vous propose également d'améliorer les performances de vos machines en ajoutant ou en modifiant diverses options (ex : remplacement du plateau par un plateau aspirant pour un meilleur maintien des pièces, changement de la broche, ajout d'un magasin d'outils, ajout d'une nouvelle tête de découpe…).

Maintenance préventive et curative
Nos équipes de techniciens itinérants se déplacent partout en France et dans le monde pour assurer la maintenance préventive et curative de vos machines, leur assurant ainsi une plus longue durée de vie. Découvrez nos contrats de maintenance au plus vite.

Support hotline
Une équipe de techniciens sédentaires est également disponible à la hotline pour vous dépanner par téléphone ou avec prise de contrôle à distance.

Vente de pièces et consommables
MÉCANUMÉRIC met également à votre disposition une boutique en ligne pour l'achat des pièces et des consommables dont vous avez besoin, que ce soit pour une machine Mécanuméric, CharlyDental, CharlyRobot ou même pour une machine d'une autre marque.

Contactez notre Service CARE pour plus de renseignements
VIA
NOTRE FORMULAIRE DE CONTACT
ou par téléphone au +33 (0)5 63 38 54 19.