To enable you to increase your productivity by exploiting the full potential of your CAD/CAM software, we offer you exceptional discounts on MECADRIVE and MECATYPE.
One month of exceptional discounts:
- you wish to update your MECADRIVE or MECATYPE software : get 10% discount* on your update !
- you want to upgrade from MECADRIVE to MECATYPE : get a 20% discount* on your upgrade !
- you want to buy additional MECADRIVE or MECATYPE licences : save 20%* per additional licence !
In addition to the upgrade of your licence or the purchase of new licences, for any order placed before December 16, 2022, you will also benefit from an online training session to discover all the new features of v14.
MECADRIVE and MECATYPE v14 : take a leap into the future !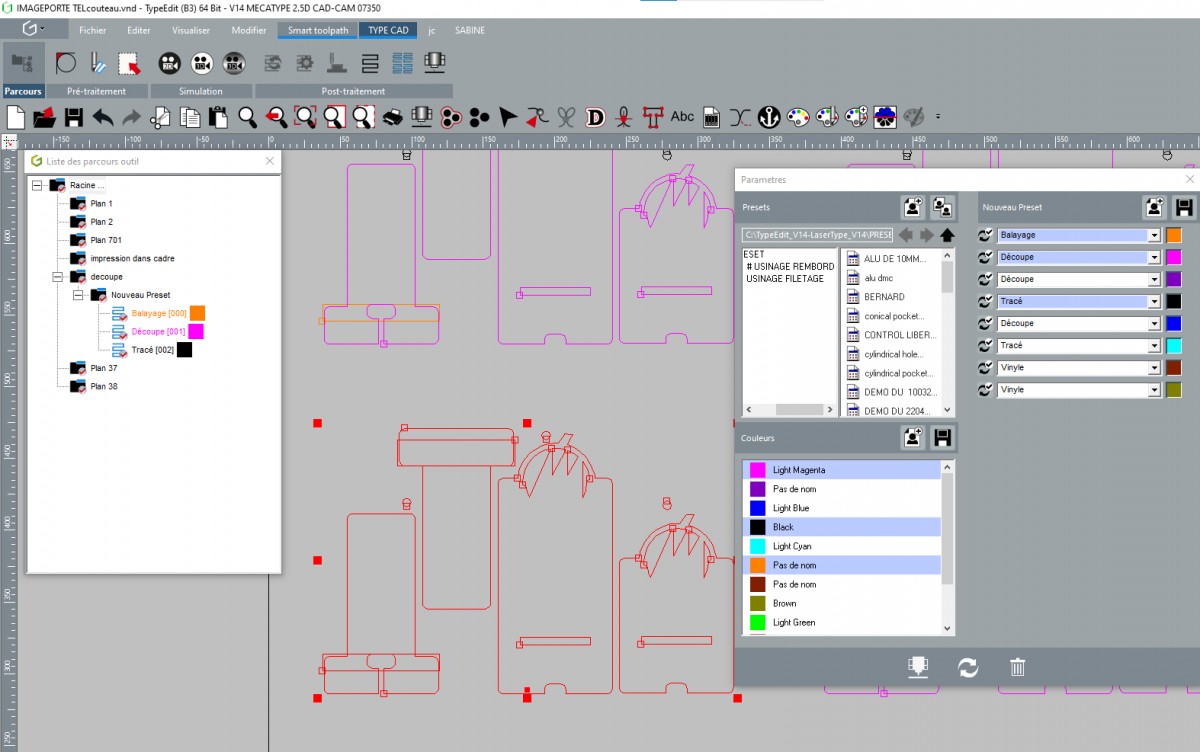 Discover all the new features of v14 of your CAD/CAM software:
Interface: a simpler and more ergonomic interface, with better contrasts, and adapted to all screen sizes and resolutions.
Colour machining: the approach to colour machining has been completely redesigned for greater ease of use and better access to all CAM possibilities
Simulation types: new toolpath simulations in precise 3D or dynamic 3D with loading of a texture catalogue for better visualisation before machining.
Imports: new accepted .svg format and optimisation of .dxf .dwg .pdf imports. Possibility to import files as point clouds (no deformation of models).
64 bits and Unicode: better management of large files, optimisation of toolpath calculation, more flexibility for users with Russian, Japanese, Korean languages...
3D machining toolpaths (optional): allows importing 3D files or .stl files to machine them in a material block (file without undercut).
And many other new features: new 3D viewer, optimisation of the engraving path, ...
Contact us now to get your quote!
*only for customers already equipped with at least one licence, not valid on the purchase of a new machine, cannot be combined with customer discounts and maintenance contracts, until 16 December 2022.