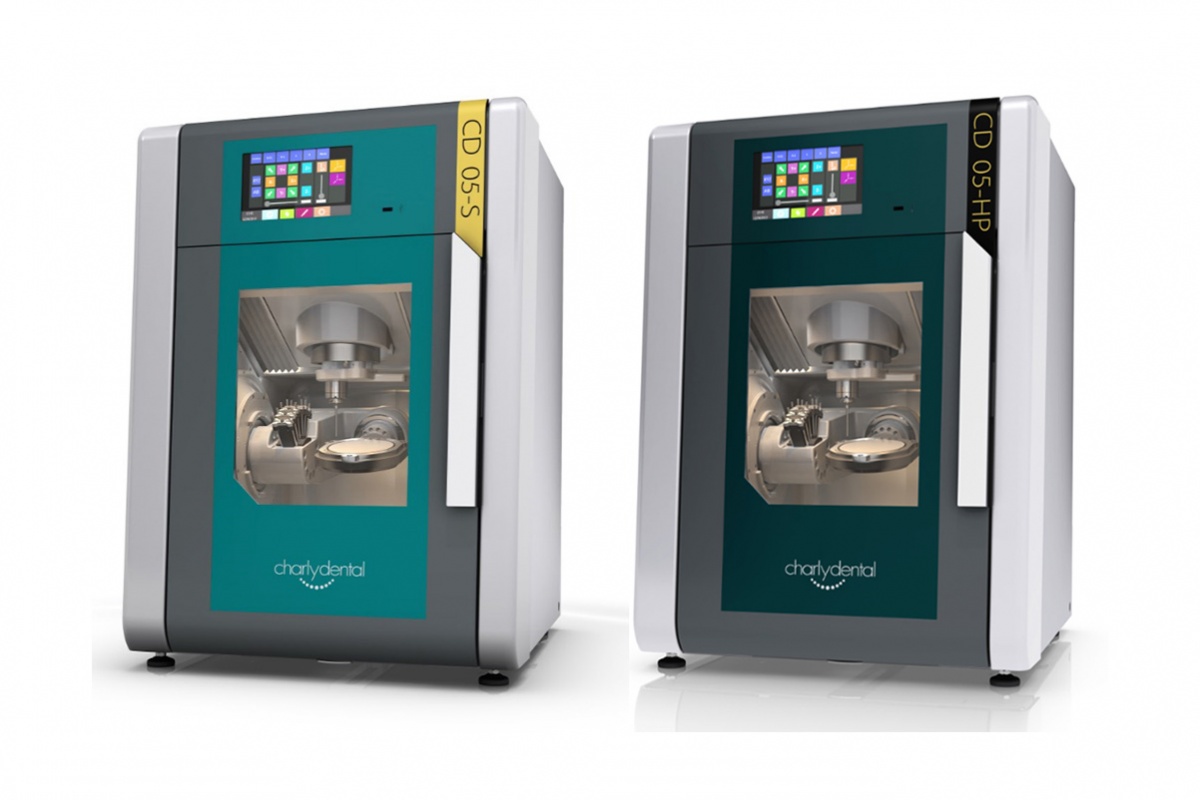 CHARLYDENTAL CD05-S/CD05-HP
Machining machines for dental prostheses in 5 positioned axes, ideal for a simple and fast daily production of prostheses in soft and ceramic materials, dry or with lubricated tool.
Description
Technical datas
Fields of activity
Very compact in size thanks to the original choice of kinematics, they offer maximum versatility in a minimum of space.
They are equipped with an open CAD / CAM system capable of being used with the main scanners, CAD / CAM software and consumables in the dental sector.
Other strong points of this concentrate of design and manufacturing innovation "100% French":
Power reserve by 500 or 980 W spindle - 60,000 rpm and brushless servomotors.
Flexibility and precision of machining with angulation of the rotary axes.
5th axis: 0 to 180 °.
Precision by quality kinematics, ball screws and rectified rails.
Easy to use thanks to its color touch screen and user-friendly machine control software.
Efficient automatic management of tool changes and sister tools, detection of tool wear and breakage.
TECHNICAL CHARACTERISTICS
Brushless servo motors
Spindle 500 or 980 W / 60,000 rpm
Automatic tool change (with 12 tools in the changer)
Precision measurement of tool length
Tool breakage detection
Tool wear detection
Integrated suction sensor
Communication port: 1 USB and 1 ETHERNET
Power supply: 230 VAC 50/60 Hz
DIMENSIONS
| | | |
| --- | --- | --- |
| | CD05-S | CD05-HP |
| Lenght | 542 | 542 |
| Width | 600 | 600 |
| Height | 737 | 737 |
| Weight | 100 | 100 |